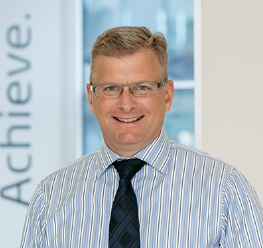 Back to all our People
Brendan Power
---
A Director of Harris Black since 1999, a Fellow of Chartered Accountants Australia and New Zealand and Chartered Tax Advisor of The Taxation Institute.
Brendan has extensive experience from both an internal and external accounting perspective across a broad spectrum of industries and business types.
Positioned as a strategic solutions provider he is committed to maintaining regular contact with his clients and has a genuine interest to see them achieve both their personal and business goals.
His strong analytical style and ability to think outside the square provides unanticipated solutions through a unique approach to problem solving.
Advising small to medium enterprises, high net wealth individuals and families on all taxation and accounting issues, business structures and property transactions ensures Brendan remains in-touch and focused on today's business trends. Brendan is a former Chairman of the Brentnalls National Affiliation of Accounting Firms, of which Harris Black is the Queensland member.
Brendan has been passionate about supporting community organisations, and has recently completed a 10 year tenure on the Board of the AEIOU Foundation (for children with autism http://aeiou.org.au/) and the finance committee of Kings College (UQ).
Brendan enjoys spending time with his wife and three children and his interests include hiking, golf, tennis, skiing, travel, food and wine.