Our Affiliates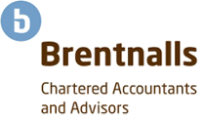 Harris Black is a founding member and key participant in Brentnalls Group, a national network of affiliated independent chartered accounting firms. Brentnalls affiliates share a similar ethos in their approach to client service: a holistic focus on creative thinking, strategic planning and both short and long-term goal setting. Our affiliation enables Harris Black to share knowledge, ideas and resources with member firms, while our clients benefit from access to interstate contacts to help grow their businesses.
Brentnalls affiliate member firms are located in Adelaide, Brisbane, Hamilton, Perth, Sydney, Melbourne and Auckland, New Zealand. For more information, visit the Brentnalls website.
Our Partners
From cloud accounting to bookkeeping services, Harris Black trusts and recommends the following partners tp help clients on their paths to financials success.